Several key votes will come down the pipeline Tuesday after 10 years of studies, delays and changes to the city's largest-ever infrastructure project.
Enid City Commission will vote to accept the maximum price proposal on the Kaw Lake water pipeline project, additional funds for its design engineering firm and the massive, $200 million loan that will cover a majority of the project's costs.
The meeting is set for 6:30 p.m. at Stride Bank Center.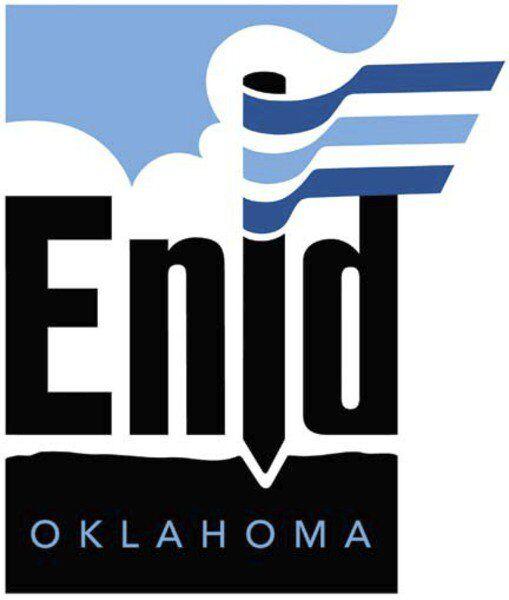 City Manager Jerald Gilbert said he wasn't aware of a bigger project dollar-wise in the city's history than the pipeline's design and construction, which has been budgeted at a total $317 million, project managers told commissioners on Nov. 17.
"It's a lot of zeroes," Gilbert said Monday.
As the project moved into phase two in 2016 at 30% design estimates, build-out budget estimates came to $450 million. Realizing this was too expensive and unfeasible, Gilbert said the city made the project more scaleable and brought the budget down to $350 million, then $315 million.
Commissioners will first vote to approve the $243 million guaranteed maximum price (GMP) from Garney Construction, the project's construction manager at-risk. This is close to the city's estimate of $240 million for the GMP, Gilbert said.
He said the city decided to move to the CMAR method in the beginning of 2019, rather than wait until the project was 100% bid-out with the design-bid-build method. This resulted in a months-long delay in the pre-construction phase.
"It's taken longer than we originally thought, but I think it's been a good journey to get an affordable, feasible, needed project that we can actually execute," Gilbert said.
Enid Mayor George Pankonin said the guaranteed price option protected the city against possible price increases in materials to build the pipeline.
"None of us wanted to see any dramatic price increases," said Pankonin, who was elected as Ward 6 commissioner in 2017 when the project already was well underway. "I still believe in the program, and it's not because we're out of water tomorrow, and I don't think that's the position the city's elected leadership should be. I think we need to think about 20 years from tomorrow."
As phase four, pipeline construction will begin in March and is set to be completed in two and a half years. The 70-mile, 36-inch diameter pipeline will run from the lake near Ponca City to the water treatment facility in Enid.
The pipeline will provide a guaranteed water source for the next 40-50 years, Pankonin said. Materials are set to last at least three decades — more with regular preventative maintenance and replacement pumps.
After appropriating an additional $20.9 million in funds to the city's Water Capital Improvement Fund, commissioners then will approve an amendment with the project's design engineer firm Garver to finish engineering in phase four while Garney begins construction.
Garver came aboard the project in 2015 when the city commissioned the firm to check feasibility, as phase one.
This amendment provides program management, construction services, quality assurance and material testing, and plant startup with three months of operational support.
Director of Public Utilities David Hunter previously said city staff would be added to the treatment plant, but Gilbert said he didn't have a timetable or estimate of how many employees.
As part of the water production department, operating the plant would add $1.5 million in yearly operating costs, Gilbert said.
Voters in 2016 passed a 3/4-cent sales tax increase through 2052, adding to an existing 1/4-cent sales tax in 2003 for streets and schools that had expired. The total impact is a 1-cent sales tax dedicated to the Kaw Lake project.
After convening as Enid Municipal Authority, the commission also on Tuesday will approve the $205 million loan for the project from Oklahoma Water Resources Board.
Payments will begin once the city draws from the fund, and payments on the loan with construction interest will begin once construction is done, Gilbert said. He added that he didn't know what the construction interest would be until Tuesday, but estimated around 2%, based on current economic conditions.
He expected total debt payments would be in the neighborhood of $18 million a year with the OWRB payments.
The city's debt service is around $6 million currently, Gilbert said, but added that this expected total is lower than the debt of other larger cities.