ENID, Okla. — Almost 50 years after leaving the Army, retired Maj. William R. Addington says he's ready to share some of his memories.
Addington — known as "Bill" to some and as "Ronnie" to others — is an 88-year-old veteran and former Garfield County sheriff who signed up for the Navy when he was 17. After serving in the Korean War, he enlisted in the Army and participated in several tours to Vietnam and Southeast Asia.
Juggling military life with his family wasn't always easy, but Addington said it was all worth it. He got to serve his country, and his four children had a whole lifetime of experiences before they turned 18.
"It was a happy 26 years," he said. "I would do it all again."
'Warrior' at heart
Born in Ponca City, Addington and his parents and siblings spent several years living in Florida. When Addington was 5, his father was killed in an automobile accident en route to Enid, where his mother stayed and raised him and his siblings by herself.
With his mother's approval, Addington enlisted in the Navy, weighing only about 115 pounds. He knew the Korean War was brewing, so he felt that he had to go.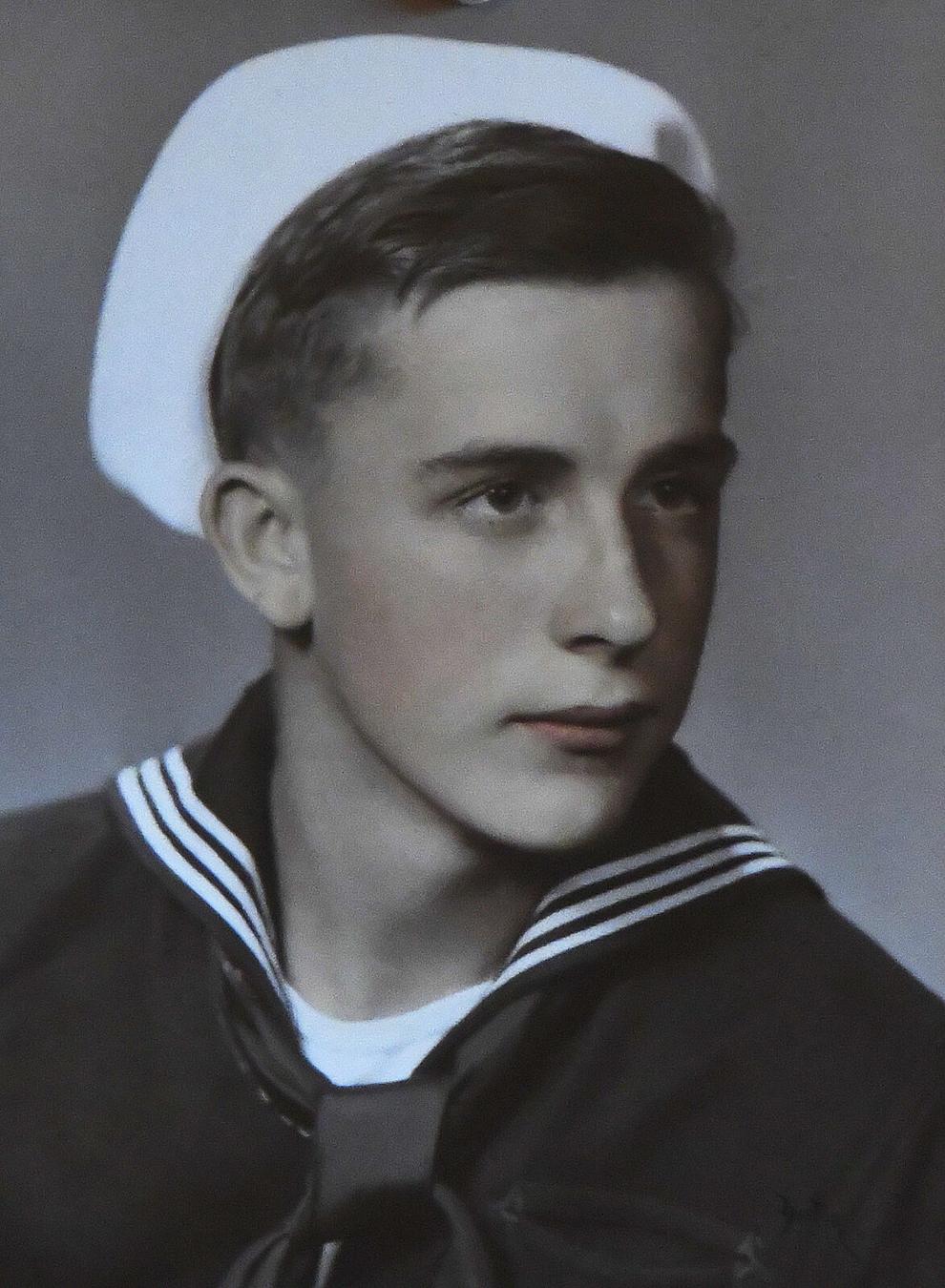 "I've been a warrior all my life," he said.
With a laugh, Addington said he wasn't meant to be a sailor, so after serving his naval commitment, he moved back to Enid, where he soon got married to his first wife, Nancy, and started a family of four children — Mike, Debbie, Stephen and the late Gwen.
Returning home was rugged, and jobs were hard to get. For work, he sold newspapers on the downtown corners and went door-to-door selling vacuums. Soon enough, he realized he wasn't suited for civilian life and wanted to go back into the military, a good career in which to raise a family, he said.
In the Army, Addington served in several countries, including France, Cambodia, Thailand and Vietnam. He worked his way up through the ranks, "taking the road of hard-knocks," and retired as a major.
"I just loved the Army," he said of why he enlisted.
With each assignment, Debbie said her father received different skills, such as learning the French and Thai languages, parachuting, horseback riding and intense training in the field of special intelligence.
Addington spent several years in Thailand, where he had the opportunity to work closely with Thai troops and even rode with the mother of Thailand's king in the King's Guard.
He served three tours in Vietnam, and while he was stationed in Cambodia, he worked undercover with the Army and the U.S. Embassy as a plain-clothes agricultural agent.
The irony, his daughter said, is that her father "had never even planted a tomato."
While in Cambodia, Addington spent his time not teaching Cambodians about agriculture, but rather, training Cambodian farmers to fight for their country.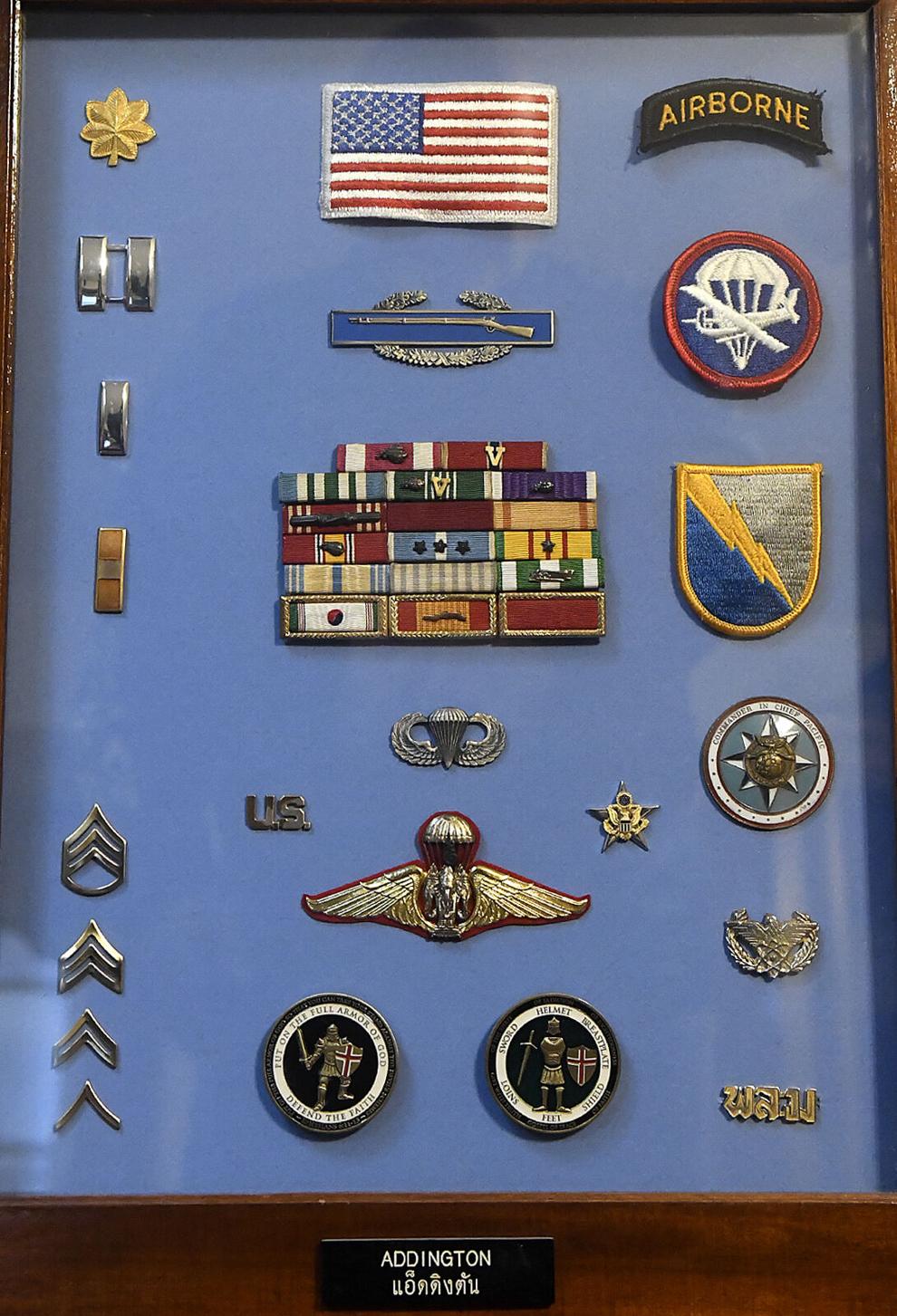 Addington received numerous medals for his efforts and commendations for his work in Cambodia.
After having a heart attack while stationed in Hawaii, Addington soon was sent back to the U.S. to begin his retirement process.
He later served his community from 1987 to 1998 at the Garfield County Sheriff's Office, where he served as both undersheriff and then sheriff.
He married his now-wife Lois in 1984 and gained two stepchildren, Kurt and Roberta. Lois said she loves listening to his and her children's stories of their experiences from Addington's time in the military.
'Born into that lifestyle'
Three of his four children Debbie, Stephen and Gwen, were all born during Addington's time in the military. Mike, his oldest, was the only one born in Enid before Addington enlisted in the Army.
"Debbie grew up speaking more Thai than English," Mike said, "and when we came back stateside, my younger brother — all he spoke was Thai. Gwen spoke Thai. I spoke German, Thai and English."
Mike remembered spending time in Cambodia, including Christmases when the Vietnamese military was present and the atmosphere was volatile.
Mike smiled, recalling the time he and his siblings spent living in Hawaii, France, Thailand, Georgia and New Jersey.
"It was endless where (Addington) was able to take us kids," Mike said. "We were able to experience things that no one else has been able to."
Mike said all of them, having grown up in the military, have a deep respect for all veterans.
"That's how we bleed," Mike said. "We were born into that lifestyle, and when he retired, it affected us. ... We got to see firsthand what the military actually does, and got to live it, so our military is so important, and the veterans and what they went through."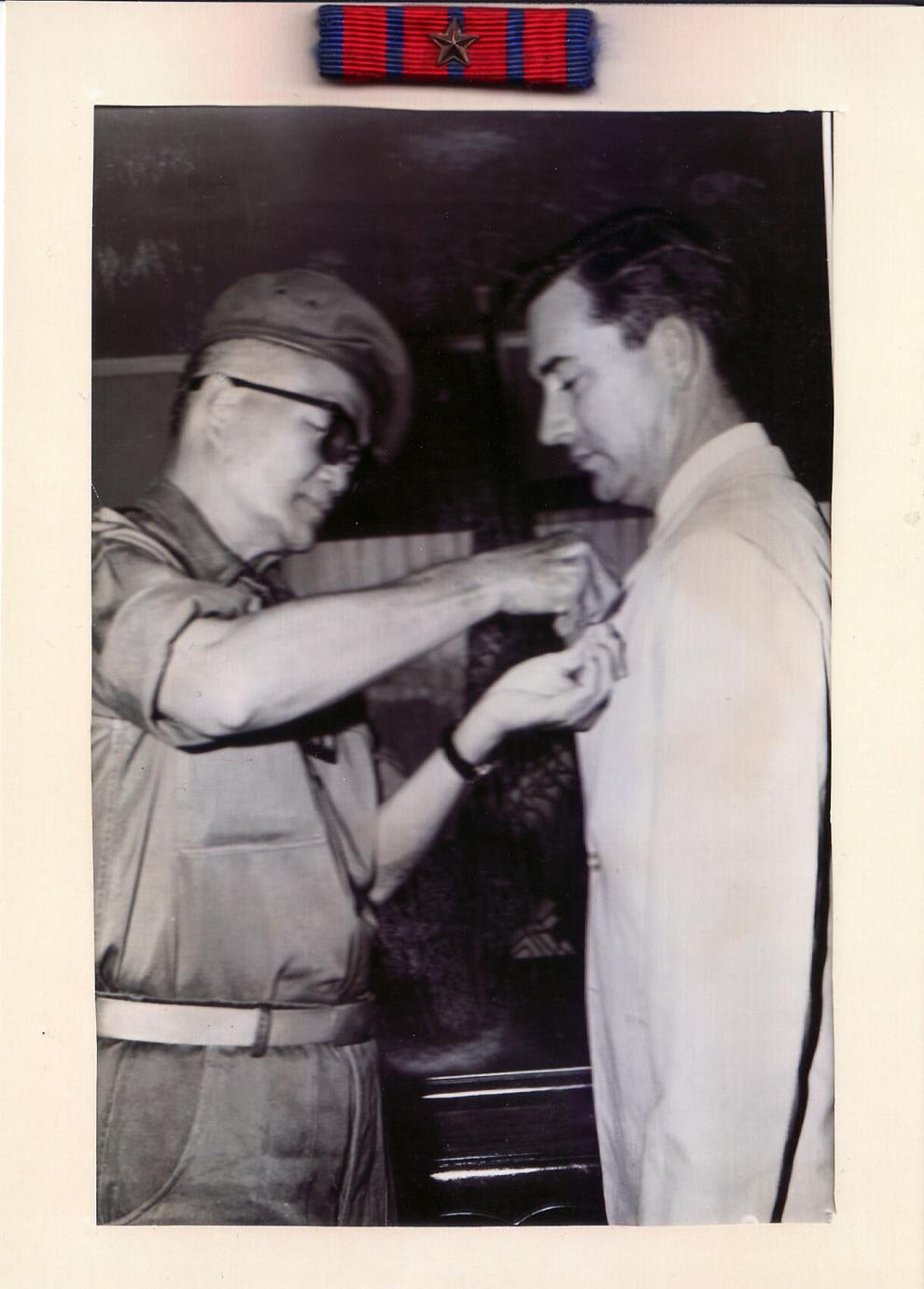 A time to remember
For Addington, Veterans Day has a deep, special meaning and is a time to remember those who have fought for the United States.
Debbie said her father didn't talk about his experiences in the military for many years, and some of the military files have long since been sealed and are unavailable to the public.
She said her father has "so many untold stories that have changed his life. He still experiences a lot of post-traumatic stress and has some very sad moments remembering, she added, but overall, he is "very proud of the man that the military created in him."
"It's very important that Americans don't forget the soldiers that fought for them," Addington said.
His family, Debbie said, has always been proud of the man who is "our dad, Major Addington."