ENID, Okla. — Was it the Gungoll Brothers with the Land Run Flag at Enid Brewing Company?
You'll have to come downtown Friday evening to find out.
The game of Clue, in which players determine who committed a crime, where they committed it and how will come to life at First Friday. Suspects will be stationed around several downtown locations: Enid Brewing Co., Five80 Coffeehouse, Napoli's, the Breezeway and Stride Bank Center.
In order to figure out who committed the crime, where and with which weapon, players will need to venture to these and other locations throughout downtown and scratch clues off their list. Only by process of elimination will the perpetrator, location and weapon be determined.
Will Gungoll and his brother, Greg, will portray two Gungolls from local history: Carl and Henry Gungoll, who were oil pioneers during the Cherokee Outlet exploration, as part of the game.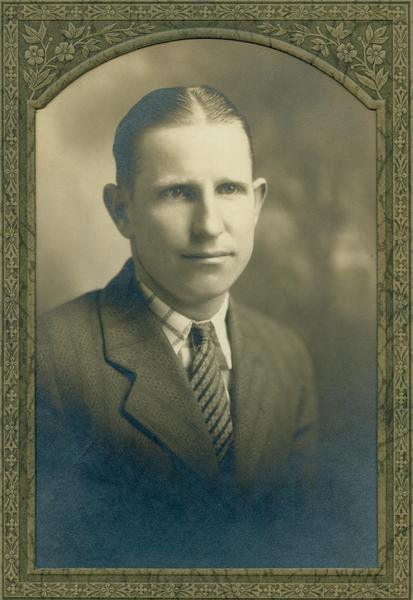 According to information provided by Cathy Thomas, education director at Cherokee Strip Regional Heritage Center, Carl and Henry's father Otto leased the family farm for $40, and soon after Carl decided to enter the oil business. Carl would go on to lease his first oil property in 1923. Henry, meanwhile, earned a teaching certificate but also opted to enter the oil business. As the years went by, Carl eventually would form a lease brokerage partnership with his son-in-law, Lew Ward. This marked the beginning of Ward Petroleum, a company familiar to Enid many residents.
"We had an opportunity to represent family, and we felt that would be an honor," Will Gungoll said.
Will said he and Greg will look their 1920s best as they're stationed outside Enid Brewing Co., answering players' questions in order to narrow down the culprit in the game.
Other suspects Friday at Main Street Clue will be Heinie Bass, Laura Crews, Angie Debo, Edmund Frantz and Charles Knox.
Participants can pick up their maps and detective's notes 6-9 p.m. at 106 W. Randolph during First Friday. Those returning the correct answer by the end of First Friday will get a Downtowners Club card and be entered into a chance to win $100. Winners must be at least 18.
Aside from Main Street Clue, there will be typical First Friday fare, with musicians performing and a myriad special events at business around downtown. Vendors will be located on the south side of the courthouse, with food trucks lined up on the courthouse curb, said Natalie Beurlot of Main Street Enid.
Also downtown Friday, United Way of Enid and Northwest Oklahoma will hold its 5K Family Foam Fun Run. Registration is at 6 on the north side of the courthouse, with the run beginning at 7. The registration donation is $30, with those under 5 free.
For information on Main Street Clue or any other First Friday events, call (580) 234-1052.