EPS quarantine, isolation numbers rise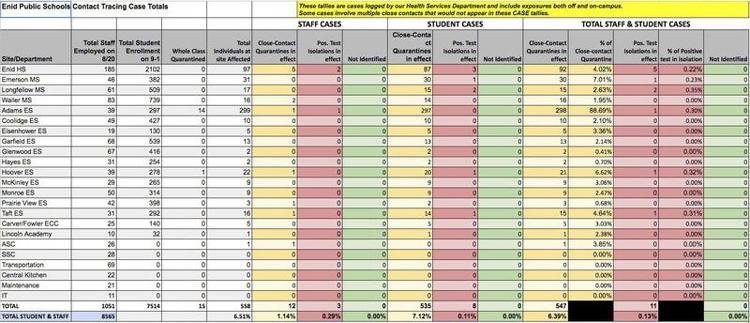 Tags
As featured on
According to figures posted on the district's website, there are 558 people in either close-contact quarantine or positive-test isolation, up from 541 on Monday.
HENNESSEY - The funeral for Johnnie Belle Ritz, 87, will be Monday, Nov. 2, 2020, at First Baptist Church. Burial will follow at Hennessey Cemetery under the direction of Cordry-Gritz Funeral Home.
ANTHONY - Gladys R. Vardy, 95, died Oct. 26, 2020. Funeral service 10 a.m. Monday at the Christian Church in Anthony, Kan. Viewing 1-5 p.m. Sunday at Prairie Rose Funeral Home, Anthony. Memorials: Manchester Cemetery. www.prairierosefuneralhomes.com
FAIRVIEW - Funeral Services for Wayne Anthony Hubble, 65, will be 1:30 p.m., Monday, Nov. 2, 2020, at the Fairview First United Methodist Church. Burial will follow in the Fairview Cemetery. Arrangements by Fairview Funeral Home Inc..
OKEENE - Funeral services will be held Monday, Nov. 2 at 10 a.m. at Harvest Church in Okeene, Okla., with Wilkinson Mortuary in charge of arrangements. Burial to follow at Roselawn Cem.