ENID, Okla. — Following Enid City Commission approval Tuesday night, Los Angeles artist Matt Dean will get to paint a massive mural he designed on the walls bordering the city's new skate park.
City commissioners unanimously voted in favor of paying Dean $42,500 he had budgeted to paint the mural on two walls bordering the east side of the park at 5th and Randolph.
Dean's mural will be the city's largest publicly funded art project, after the Public Arts Commission of Enid chose to recommend his design from five finalists, having narrowed down from 19 initial submissions.
The mural will include designs representing different kinds of people, both male and female, who would come to Enid's skate park such as skateboarders, cyclists, roller skaters and scooters.
"This was by far and away the coolest," Ward 1 Commissioner Jerry Allen said of the design Tuesday. Serving on the city's Park and Recreation Board, Allen was one of the planners to get the new skate park built last year.
Dean, also known as Kiptoe, is expected to take 10-15 days to complete the project in October, PACE city staff liaison Angela Rasmuson said Tuesday.
He's also painted murals in South America, France, England, Mexico and across the U.S. His clients have included Disney World.
Dean also is expected to video his progress on the mural on YouTube and Instagram, Ward 4 Commissioner Whitney Roberts, a PACE member, pointed out.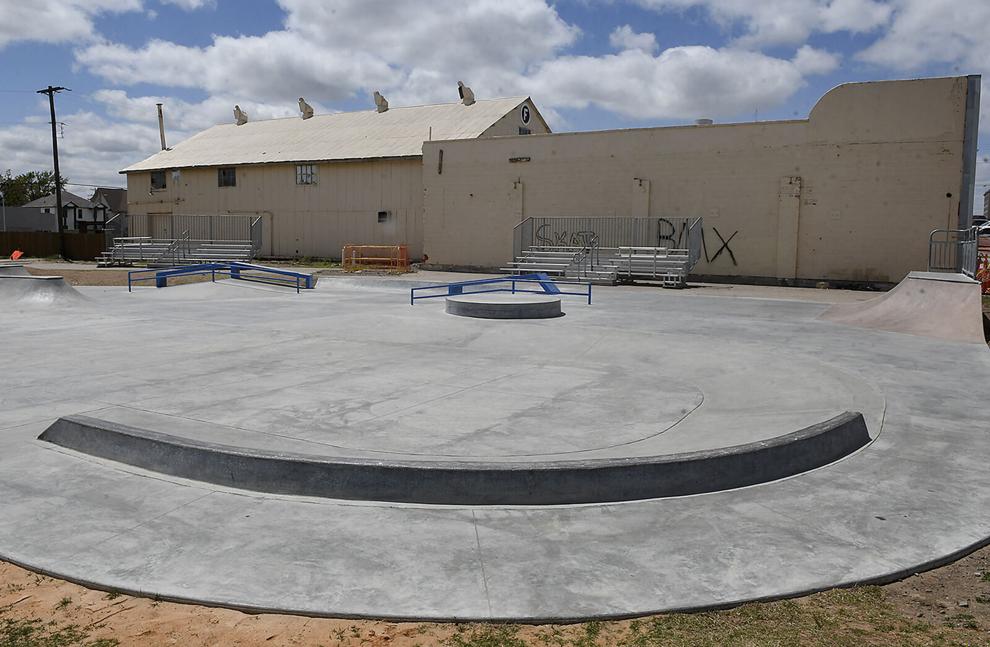 "To bring someone like that to our town and shed that kind of artistic light on our city, I think we get a big return on that," Roberts said. "That was an important selling point for me."
Though Ward 6 Commissioner Scott Orr voted with the rest of the commission, he said he still didn't think the skate park was the right location for a mural of this size and cost.
He also said he disagreed with PACE advertising the top budgeted dollar amount — $48,000 maximum to design both walls — during initial bidding requests.
Rasmuson, a city engineering project manager, said the topic had come up as a debate during PACE meetings.
"We do on other types of projects put a general budget amount of what we're anticipating the cost is," she said.
Orr's concerns followed previous meetings of him questioning the location of as well as need for murals and other public artwork.
Ward 3 Commissioner Keith Siragusa also questioned if the city had insurance on the artwork should the buildings the mural is on, owned by the Luckinbills, be damaged in a tornado or a fire.
"I'd like to have that insurance of having insurance. You can never be overinsured," he said. "Something as beautiful as that, I want to insure it."
City Attorney Carol Lahman said she had not included that when drafting the initial consent release agreement with the Luckinbills, but Rasmuson said PACE probably should consider that in future project proposals.
PACE is set to prepare a study session presentation on the board and its vision for commissioners later this month.