ENID, Okla. — A new facility for older teens and adults with developmental conditions opened this week.
One of the two bunkhouses, Brittany's Bungalow, began moving residents in on Tuesday. The bungalow is a 16-bed facility that provides residents with their own space and teaches them life skills.
The facility is owned and operated by the Hardin family of Oklahoma Homes for the Developmentally Disabled, 4621 Spring Ridge Road, in Enid. The bungalow is at the site of a former church and daycare.
Since construction began a year and a half ago, two additional buildings — Brittany's Bunkhouse and Barry's Bungalow — have been added to the campus.
These facilities are owned and operated by the Hardin family, which has decades of experience working with people with intellectual disabilities. The main goal is to assist those with intellectual disabilities in obtaining the highest level of independence possible. They are taught vocational skills, independent living skills, job training and social skills as they are prepared to live on their own.
"We are very excited to be in the Enid community and look forward to partnering with organizations and businesses," said Consuela Dolezal, administrator of the Enid facility. "Clients dictate the personality of the home and individual programs that are done within the home. We are licensed by state Department of Health as a specialized facility with intellectual disabilities with an IQ of 75 or lower or with related conditions."
Chase's Cabin, the program and activity area, is in the main building with adjoining offices, kitchen area and an intake/sanitation area.
Brittany's Bunkhouse is a 16-bed facility, divided up into two eight-bed pods divided by gender, each equipped with a kitchen and common area. Every resident has his or her own room.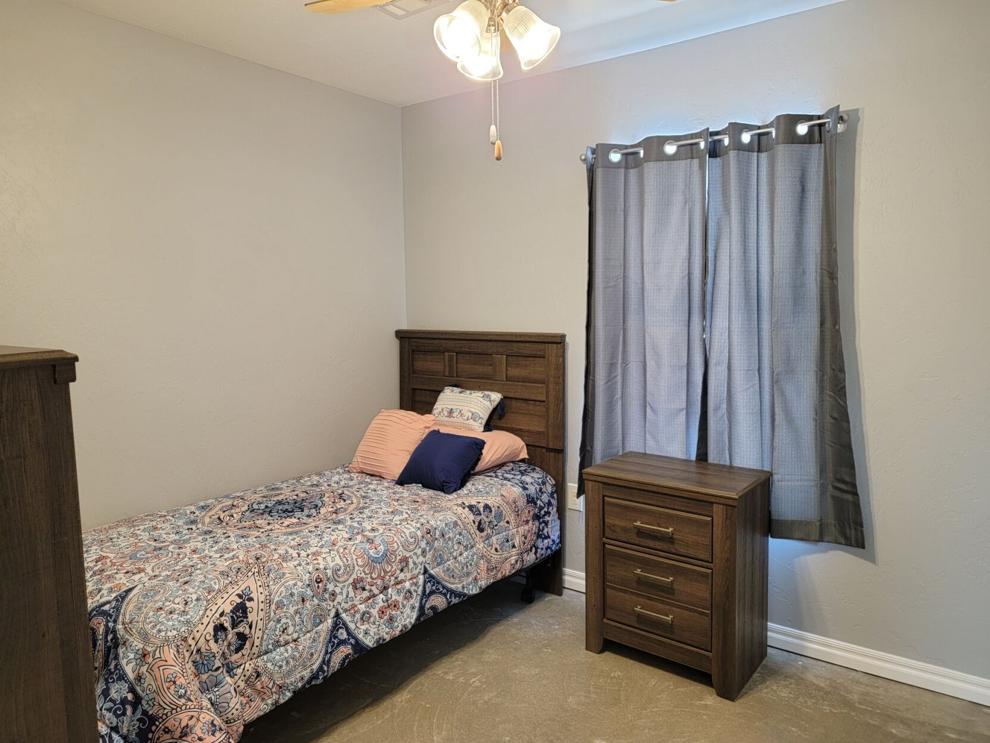 Housing areas are fully furnished for residents, but they can elect to bring personal items with them. Residents make their own beds, clean up after themselves, practice hygiene independently and make their own meals — with assistance or guidance when needed.
Barry's Bunkhouse is projected to open March 1 and will be just like Brittany's Bunkhouse.
The Hardin family owns other facilities in Billings and Garber. The facility in Billings is 154 beds, where people with cognitive and physical disabilities reside. Unlike the Enid location, one of the Billings locations is staffed 24/7 with nursing staff. Enid's facility is staffed with one registered nurse who dispenses over-the-counter medicine, but does not provide specialized care.
"This is our third 16-bed," owner Kelly Hardin said. "We also have smaller facilities like the Enid one in Billings and in Garber."
"Brittany's has been filled for a while," Hardin said. "We have advertised in the community. We are now taking applications for Barry's. We already have some people that have applied for that.
"Barry's will be our fourth facility," he said. " We hope to build two more across the street or in the neighborhood. You can have an administrator run four facilities. Four is optimum for what you do. This facility can handle 64 people."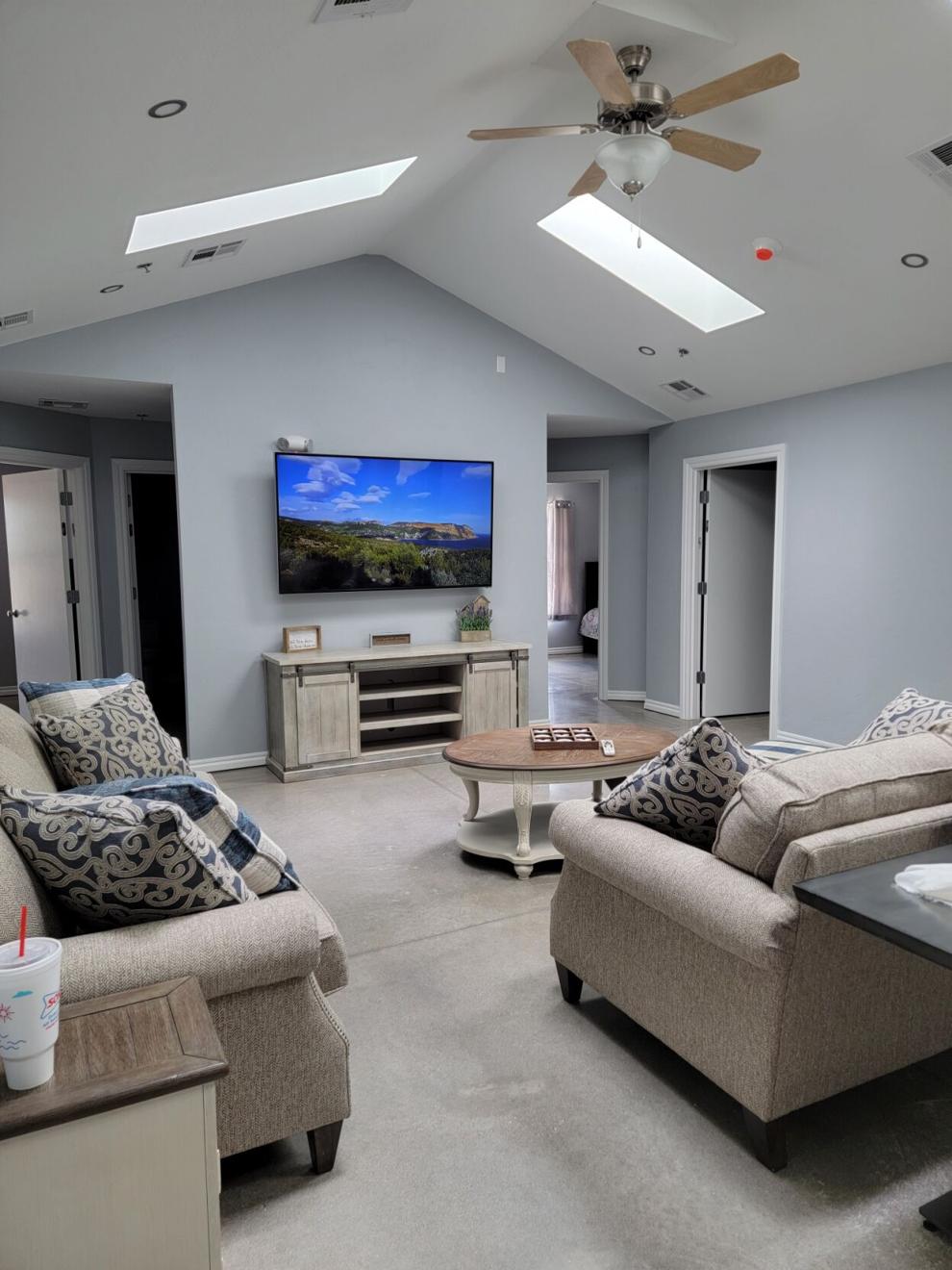 Like home
Each building is named after one of Hardin's family members, where life skills like cooking, laundry, boundaries, money management, personal hygiene, vocational and social skills are taught to residents.
"We go bowling, swimming, shopping, we just do anything anybody else does," Hardin said. "They go to Frontier City, White Water Bay, OU football games, whatever is out there."
Vocational skills taught to residents are based upon individuals' capabilities and interests.
"It just depends on what the individual wants to do," Hardin said. "We try to lean toward what they want to do versus what we want them to do. Our whole goal is for it to be like home."
Residents often end up staying with them for years, he said. Upon move-in Wednesday, residents were bustling around getting settled in their new spaces and getting to know one another.
"I am having fun," one of the residents remarked throughout the tour.
"Here is what really happens here," Hardin said. "They make friends. So they like being around their friends. A lot of times when they go home to their families they say they want to come back and see their friends.
"They gain real bonds. They find boyfriends and girlfriends, people they like and don't like, just like everyone else does. It's really neat to see. Some of them who are at home just don't get that exposure and friendship. They are just the happiest people you have ever seen."
For information on Oklahoma Homes for the Developmentally Disabled, call (580) 234-8200.