ENID, Okla. — Enid's newly opened downtown hotel will pay for "finishing touches" from a $100,000 loan provided by the city's economic development nonprofit.
The forgivable loan from Enid Regional Development Alliance's regular funding would be paid back from hotel tax revenue over the next three years.
ERDA's board of directors on Thursday approved the forgivable loan to the Best Western Glo's owner and operator Purvish Kothari.
After a closed executive session, seven of the nine ERDA board members in attendance voted in favor of the loan to Kothari, with members Brian Henson voting against and Edith Lozano abstaining. Henson was unable to be reached Thursday.
The loan would be forgiven, meaning without interest, after 36 months of regularly credited payments, partly upon the condition that the Best Western remains a business in Enid (the tax revenue would indicate this quantitatively).
According to ERDA, the funds would be used to fund additional capital expenses such as additional bar equipment, landscaping and security cameras on the hotel, which opened last month at 123 W. Maine.
Kothari, who bought the hotel a week before it opened, wasn't able to be reached for more details on loan-funded expenses Thursday.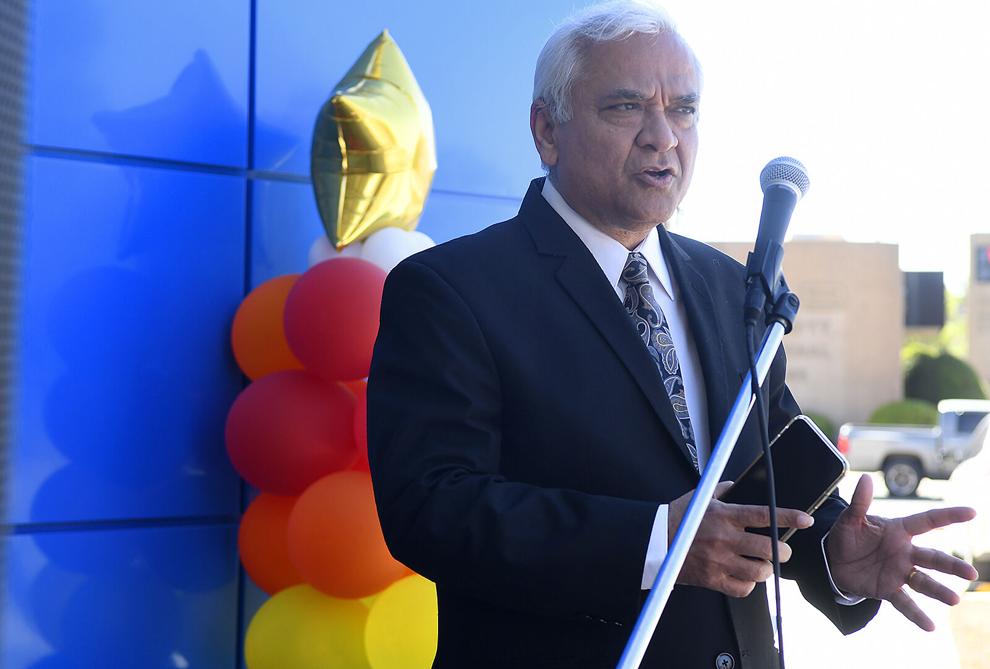 Years of construction on the hotel took longer than planned, according to ERDA, because of time delays and longer-term cost overruns as a result of the COVID-19 pandemic.
The four-story hotel has 96 rooms with varying occupancy, as well as a pool, a workout room, dining/bar area and conference/meeting rooms, as well as breakfast and guest laundry.
ERDA Executive Director Lisa Powell said the hotel is one of the last parts in the city's push to increase the number of conferences and events in Enid.
"With this being such a high-priority project with finishing off the event center project downtown, we thought there was room for us to assist with some of those costs to help it getting off on the right foot," she said. "There's a lot of expenses with opening a brand-new hotel — or a brand-new anything."
ERDA will track the amount of tax revenue from the hotel, then credit regular payments toward the loan, which comes from ERDA's direct annual budget.
Each year, funds are set aside for the office's business retention and expansion projects — this fiscal year's funds had largely been unspent, Powell said, possibly because of federal COVID relief funds that picked up the slack in supporting small businesses in Enid over the last year.
"It's really one of those catch-all buckets to help existing businesses in Enid," she said of the BRE fund.