ENID, Okla. — Enid's fleet of Birds want more room to stretch their wings.
The local manager of the Bird Rides Inc.'s electric scooters said he wants the city to again permit an expansion of the boundary within city limits where riders can rent and ride the scooters.
Tyler Koehn, who with his wife Amy collects, repairs and charges the scooters as Tylamy Scooter Services, said he wants to add a path from the Enid Trails System through the neighborhood above to reach three local recreation businesses south of West Garriott: the newly reopened Wild Willie's Waterpark, Skate Town and 4RKids' mini-golf.
"Because I know a lot of people have been wanting to go up there," Koehn said Friday.
Electric scooters are currently located primarily downtown and the east side of Enid, as well as the Enid Trails, and Meadowlake and Crosslin parks. Riders can also use them in Government Springs Park, but Koehn said scooters were removed from being located at the park after two were found in the water.
Scooters are also not allowed at the Enid Skate Park due to costs of possible damage repairs.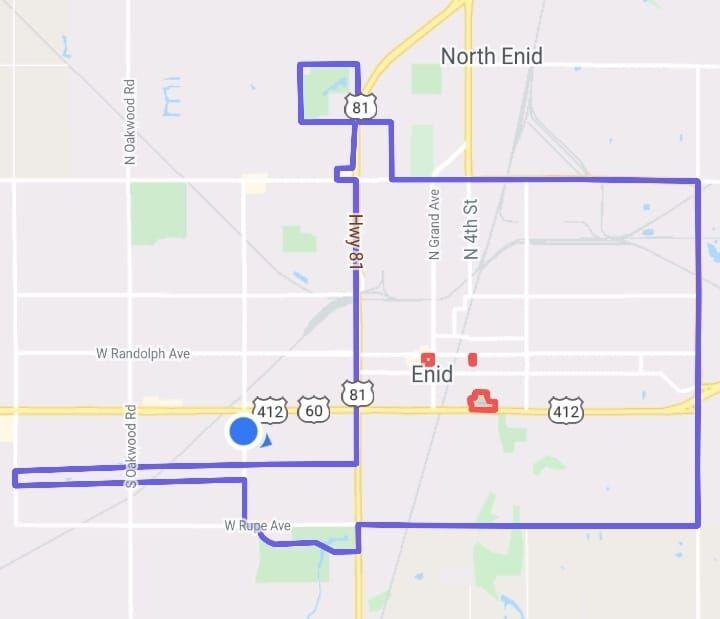 City ordinance amendments, passed in March alongside the contract with Bird, say any electric scooters are allowed on city sidewalks, bike lanes and paths, and the trails, as well as on streets with a maximum speed limit of 25 mph, in following state law.
In the three weeks since making the request, Koehn said he and Bird Rides Inc. haven't heard back from the city.
Bird has recorded over 6,000 rides since the scooters first launched in April, Koehn said. The initial fleet of 25 scooters has since tripled to 75 located downtown, on the trails and at three major parks.
City Manager Jerald Gilbert said the city of Enid has already agreed to expand Bird's boundaries at least once, adding Crosslin Park in northern Enid through Van Buren.
"The city's open to it," he said, "w e think it's great. I don't think there are any issues."
Gilbert said he would be amenable to expanding the area, but hadn't heard from anyone in the public about wider boundaries besides the company itself in the past.