State Sen. Stephanie Bice stood before a crowd of a couple dozen inside a downtown Edmond coffee shop on a frigid January evening, inviting questions from the audience of Republican voters who had huddled over mugs of coffee and lattes with foam art to hear from the congressional candidate.
Some voters asked about rising health care costs and recent military action in the Middle East, to which Bice said it was important for Republicans to win back the House of Representatives in order to support President Donald Trump's agenda. 
But most of the questions had something to do with Rep. Kendra Horn, the Democratic congresswoman who flipped the fifth district in 2018, turning the heart of Oklahoma's political map blue amidst a sea of red. 
How can you out-raise her? Can you win back Republicans who supported her? Are you prepared for a grueling election in one of the nation's most competitive congressional seats? 
Absent were any questions about the at least seven other Republican candidates who are also running for the seat.
Horn won't be on the June 30 Republican primary ballot, but she may be the most talked about person in the race. 
"She won't be easy to beat, but I'm up to the challenge," Bice said, adding that her state Senate district overlaps with parts of the fifth congressional district, giving her an intimate knowledge of the ground game required.
Janet Barresi, the former state superintendent of public instruction and a retired dentist who is also seeking the Republican nomination, has compared Horn to a root canal that needs to be removed. 
Terry Neese, an entrepreneur and founder of a staffing agency, said Horn had deceived Oklahomans into thinking she was a moderate.
"Kendra Horn is a liar and a fraud, it is time for her to go, it is time for us to take her out," Neese said at a candidate forum last month.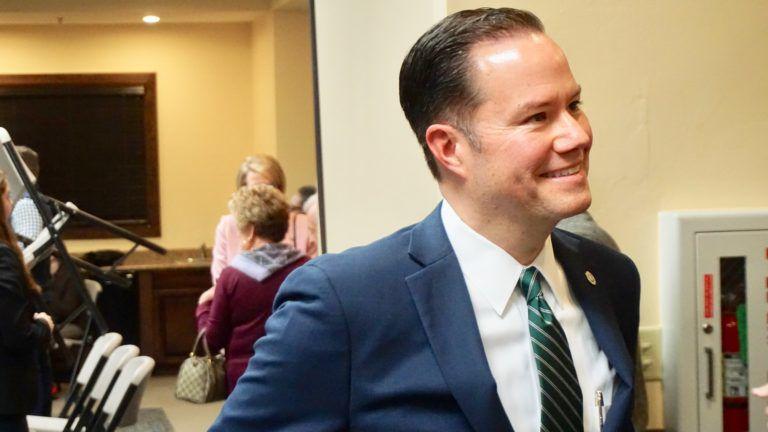 Speaking at the same forum, David Hill, an oil field equipment manufacturer, called Horn a socialist, despite the fact it's a political label she has never used. 
"I can and will defeat Kendra Horn," Hill said. 
It's not uncommon for a primary election to hone in on the incumbent from the other side. But the Republican primary has yet to become a race of candidates differentiating themselves from each other and is instead largely a competition to criticize Horn. 
"With Barresi or Neese or Bice or Hill, or any of the candidates really, it's almost as if they have the same lines for Horn. Everyone seems to take the same shtick," said JR Day, the founder of OkiePolls, which predicted 2018's tight race that saw Horn win by fewer than 2 percentage points over Steve Russell.
That strategy by Republican candidates isn't necessarily a wrong one, Day said, but the similarities in talking points have made it hard to determine which candidate might appeal more to primary voters.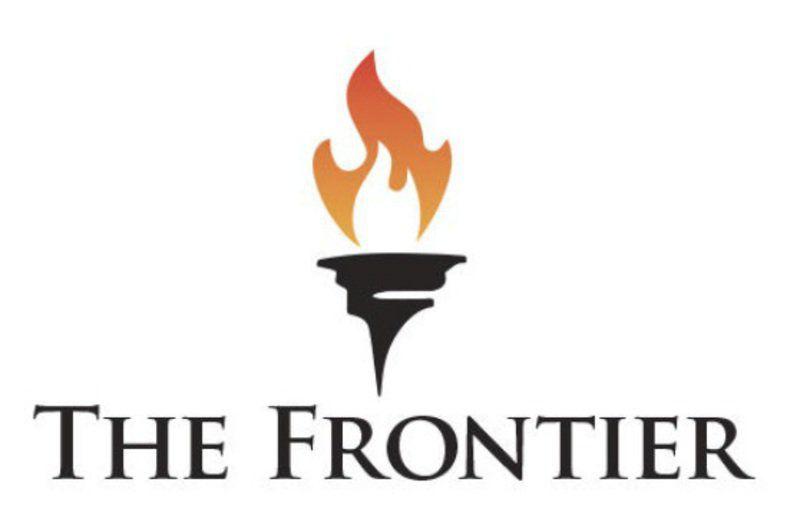 "It's not that there's no substance behind some of the Republican candidates, but it's hard to make out because that's the loudest drum they want to beat," Day said. 
Made up of Pottawatomie and Seminole counties, and most of Oklahoma County, recent demographic shifts in the fifth district foretold a race two years ago where Democrats could come close. But this is still a district where registered Republicans outnumber registered Democrats by nearly 29,000 voters. 
And even though the district includes most of Oklahoma City – home to a growing footprint of Democratic lawmakers in city, county and state positions –, Oklahoma Republicans had recently enjoyed near total political dominance as it's been 20 years since a Democratic candidate for president won a single county in the state.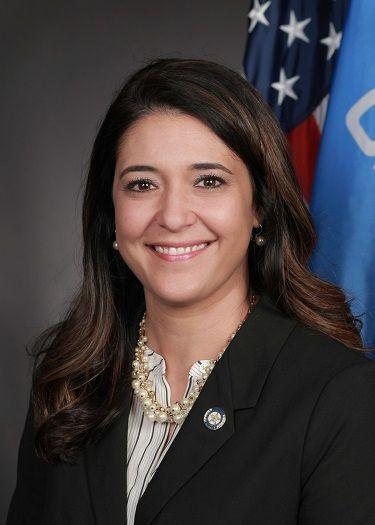 "I think most people thought this was a safe seat (for Republicans)," Bice said. 
"I did have concerns when I was knocking doors, because that summer I was up for reelection myself (in my state Senate district) and I saw quite a few Kendra Horn signs and that concerned me. But I also thought that this is still a Republican district and people would get out and vote."
Still the underdog
Purple lights flashed as Horn walked onto the stage of the Tower Theatre in Oklahoma City to officially kick off her reelection campaign last month. Two years after achieving what many political observers considered the biggest upset of the midterm election, Horn was now an incumbent with $1.8 million in her campaign war chest, more than the Republican primary field combined, according to 2019 fourth quarter finance reports. 
Despite those advantages, Horn has been targeted by the National Republican Congressional Committee as one of the most vulnerable Democrats. 
"We went from being the biggest upset to one of the biggest targets in the country," Horn told The Frontier. 
Republican candidates have attempted to draw comparisons between Horn and some of the most progressive members of the House. 
"Nancy Pelosi and AOC just lead Kendra Horn along by the nose," said Barresi, referring to the current House speaker and Rep. Alexandria Ocasio-Cortez, a first-term New York congresswoman who has drawn the ire of many conservatives.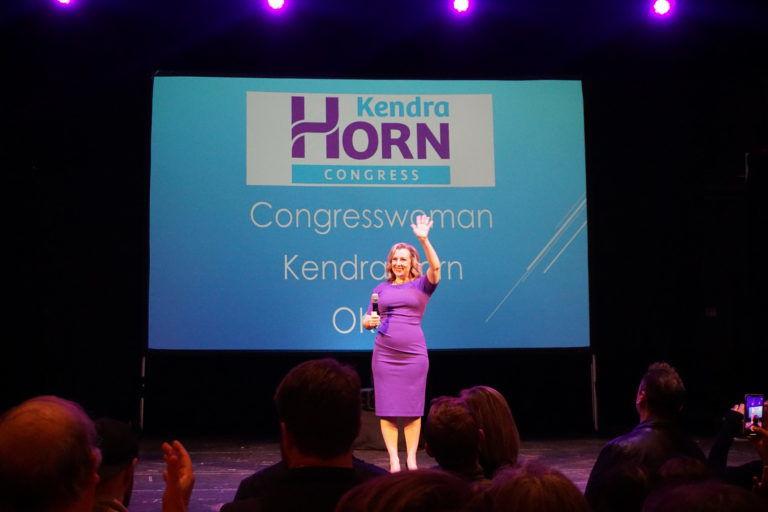 But Horn's voting record hasn't entirely matched that of a far left progressive. She voted against a federal minimum wage increase and opposes a ban on hydraulic fracturing for oil and gas production, a proposal by Ocasio-Cortez and other Democrats. 
Horn also opposes a "Medicare for all" single-payer national health system, one of the core policies of U.S. Sen. Bernie Sanders' presidential campaign. 
"I have pushed back on my party when I felt the decisions weren't right for Oklahoma," Horn said.  "Extreme solutions … doesn't solve the problem."
Horn calls herself a Carl Albert Democrat, referring to the former Oklahoma congressman who served as Speaker of the House in the 1970's.
"He was known for his pragmatism, for reaching out across the aisle and putting the needs of our communities and our nation above party and that's exactly what I do day in and day out," Horn said. 
However, Horn was forced to take a deeply partisan position last year when the House took up a vote to impeach Trump.