ENID, Okla. — Spring is the time the Enid library's local seed project has sprung, as residents are beginning to reap the benefits of the newly planted community program.
This spring, local gardener Rhonda Stevison is growing 70 to 80 tomato plants from eight different varieties — just under half of which came from the free seed library that opened last month at the Public Library of Enid and Garfield County.
Stevison brought home the maximum six packets of seeds per family for three varieties of tomatoes, as well as cucumbers, dill and beans.
She then brought seeds back to the library, to pay it forward for Enid's growing community of local gardeners, many of whom started the outdoor activity during the COVID-19 pandemic last year.
"I always enjoy free seeds," she said. "With paying it forward, it's healthy because you know where the produce comes from if you grow it yourself. And it gets people outside."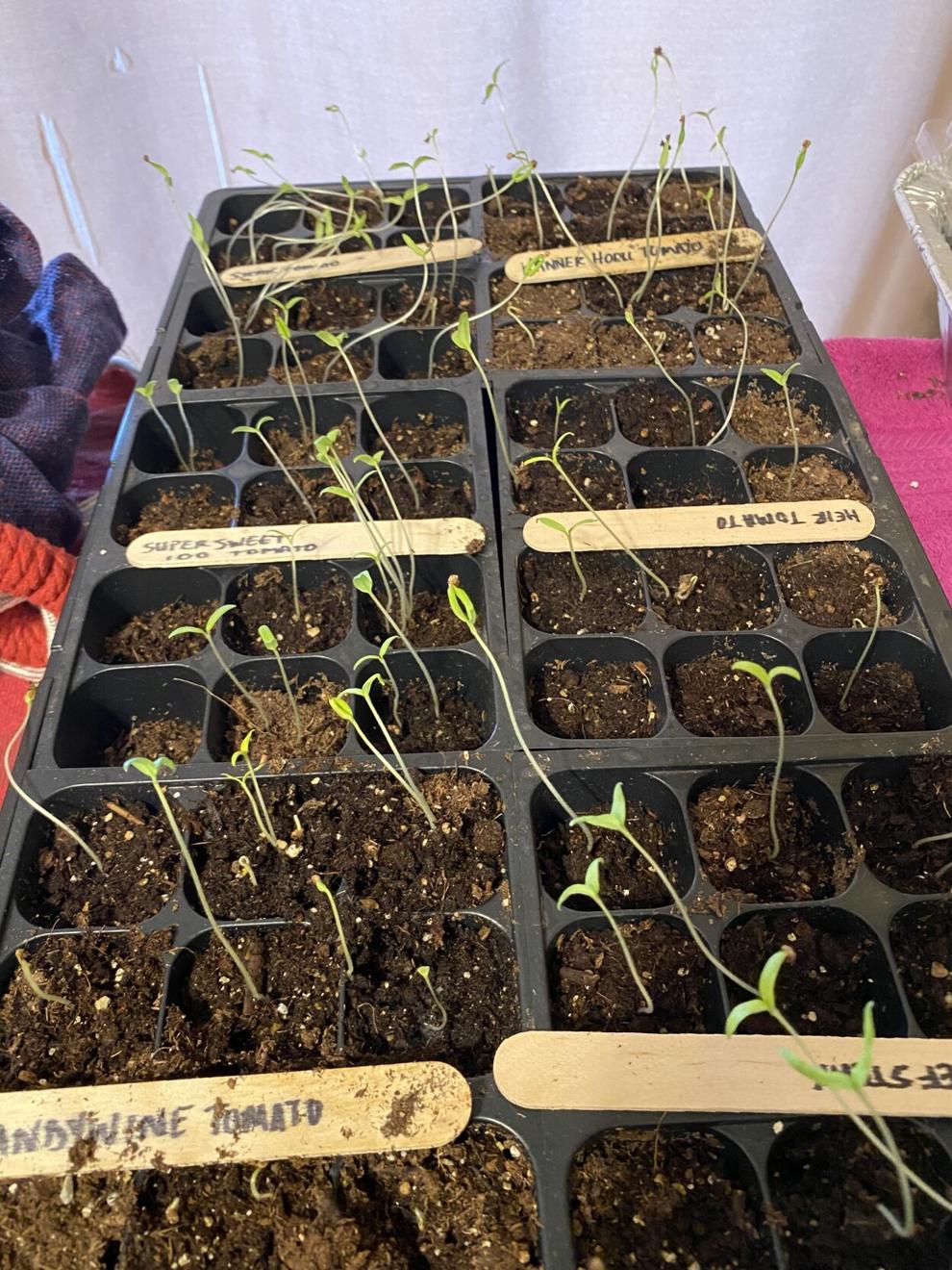 'Roots of how things should be'
Stevison built her own backyard greenhouse last summer and is growing pumpkins that should weigh up to a half-ton each and watermelon that will be about 200 pounds when fully grown, all from other statewide free seed programs.
"So if (the watermelon) grows, I will have plenty of seeds to share," she said. "I think there's too much technology in the world, and we need to get back to the roots of how things should be. It's good to get your hands in the dirt."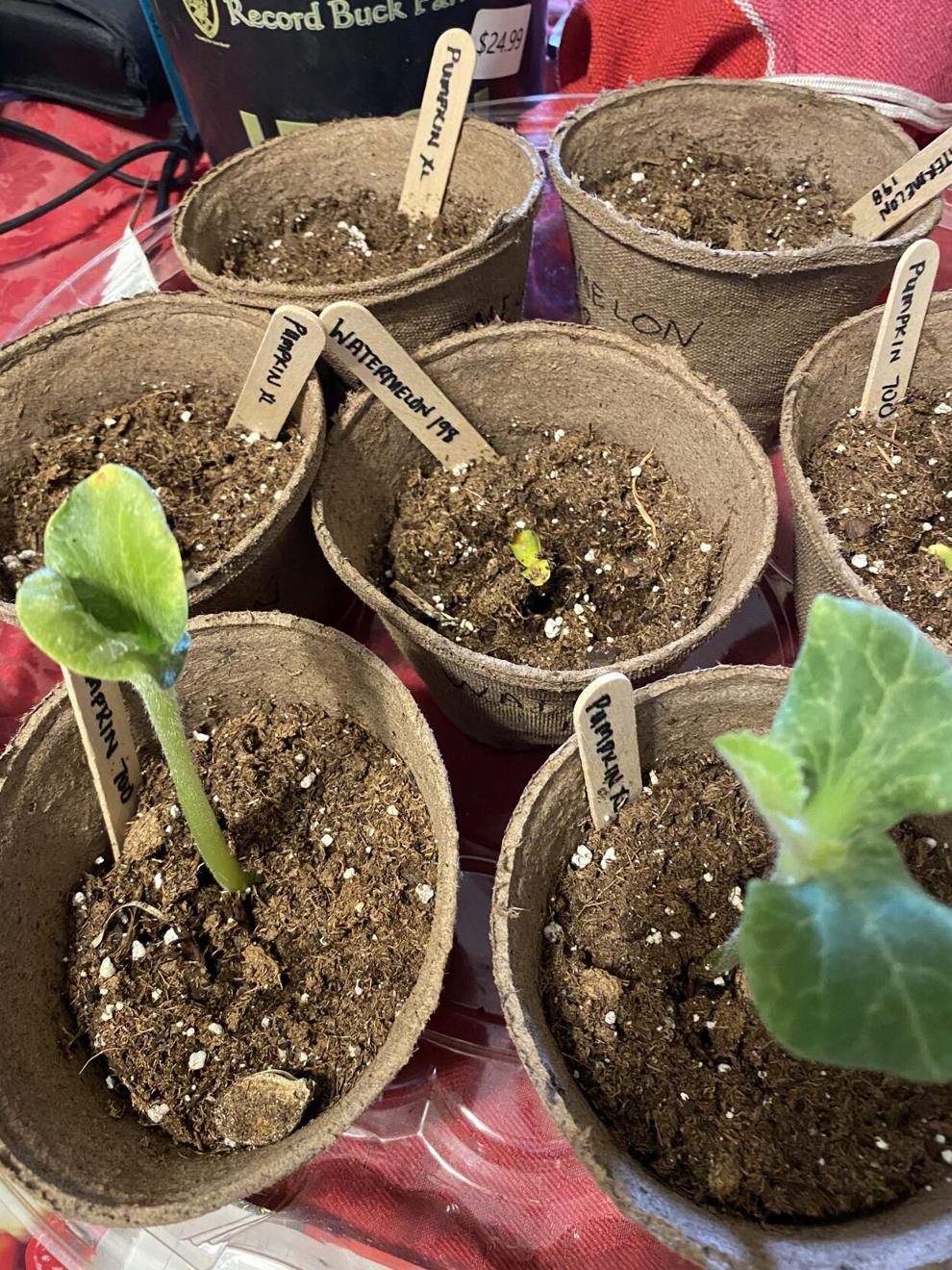 Located on the second floor of Enid's library, at 120 W. Maine, the cabinet of green-thumb curiosities sits outside the office of Margo Holmes, the public library's adult programs coordinator, who started the seed-lending program.
Those interested fill out a check-out slip and take up to six packets of seeds from the two drawers, the top containing vegetables and the bottom containing flowers and herbs.
Holmes said Wednesday she's checked out more than 200 seed packets to around 45 people or families since the seed library opened the first weekend of March.
"Really? Two hundred?" another library employee said while walking by to help a patron.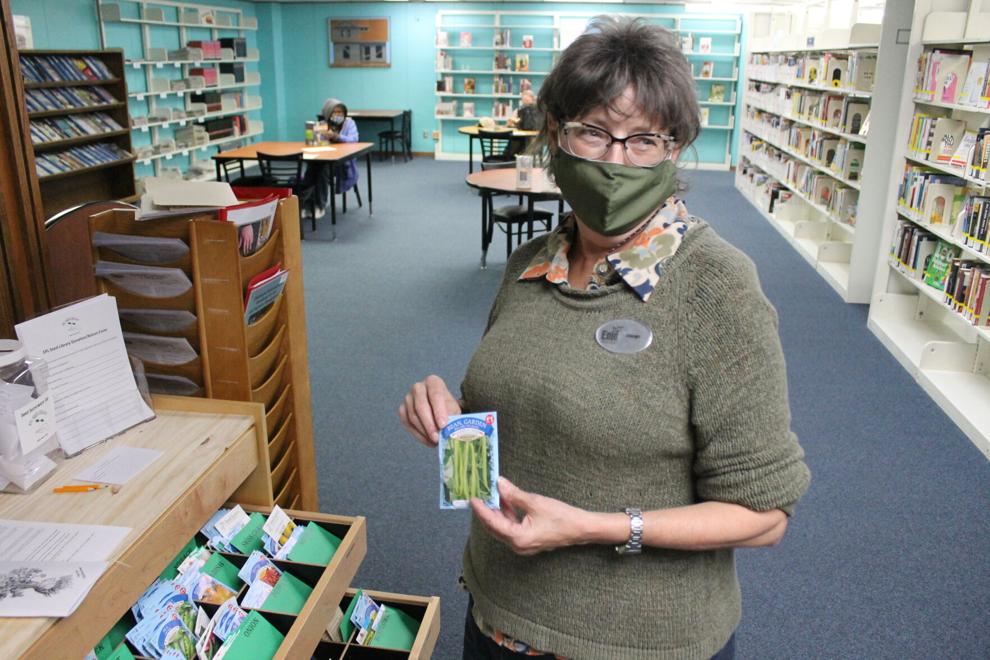 Growing an interest
Holmes said she, too, was surprised with how quickly the seed library has bloomed.
Though she'd thought several years about establishing one — other public libraries had done the same across the country such as Tulsa, Mead, Wis., and Pima County, Ariz. —the seed was firmly planted in Holmes' mind last fall after a member of the public emailed to ask if Enid's library would start one.
After a brainstorm meeting with gardeners and members of the public in November, a ribbon-cutting in the new pollinator garden on the east side of the library marked the program's beginning. Around 50 people came to the event, Holmes said.
"I think we were all cooped up too much last summer," she said. "(The seed library) has had more interest than I even expected. ... We do listen to the community and what their interests are. And when we put out a survey to ask people for input, we really do want input."
Saving the seeds
The seeds in the library came from grants Holmes received from Hudson Valley Seed Co., Seed Savers Exchange, Rob Greenfield Free Seed Project and other organizations.
Many of these vegetable plants are heirlooms or open-pollinated varieties, which have seen a resurgence in growth over the last decade, Holmes said.
These vegetable varieties best adapt to a local area but aren't being grown commercially, as opposed to more mass-produced, easily transportable hybrids that may not have the same nutritional value, Holmes said.
The project is called a seed library, but Holmes said she isn't requiring seeds be returned like a library book if someone doesn't know how to save them.
While the library had a related six-week virtual course on food gardening — its last class was Thursday — Holmes said seed-saving workshops with expert gardeners would begin this summer.
The seed library area contains myriad informational handouts and guides on seed-saving. When saving seeds, gardeners want to either maintain or breed a new cultivar, or cultivated species variety.
A Master Gardener, Holmes said novice planters should "start small," and she waits until May to put anything that's tender, like tomatoes, outside. With hot and windy Oklahoma weather, planters should avoid small pots or boxes.
"I personally have a lot of success using raised-bed gardening" with an 8-inch frame and a soil-less mix that drains well, she said.
Holmes recommended beginners plant self-pollinating seeds for plants such as green beans and peas, which are easiest to save.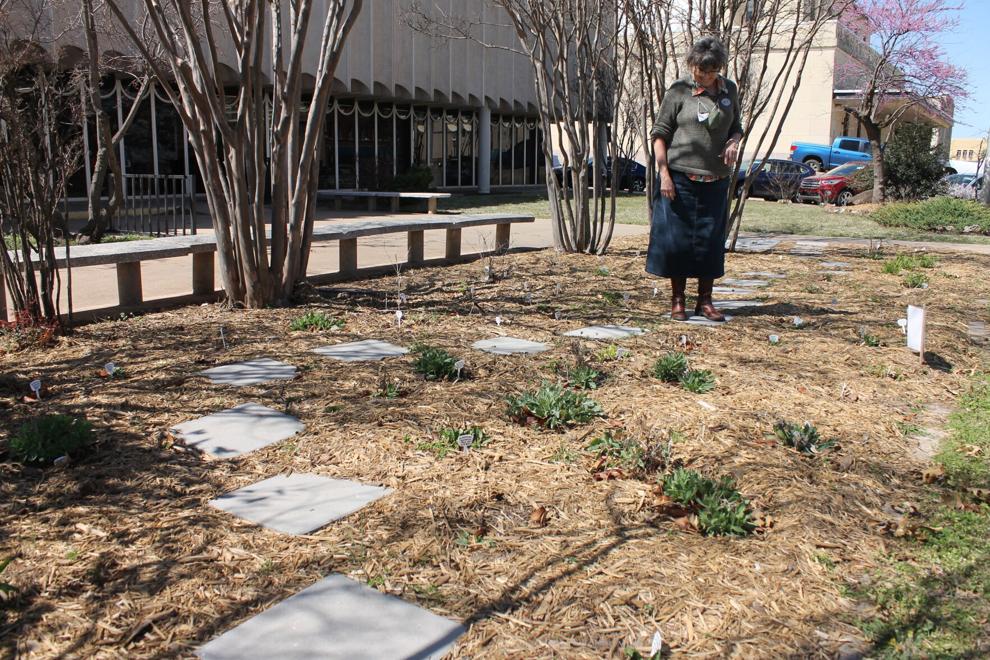 'Sharing with your community'
Holmes said she hopes to start an outdoor recreation program this summer based on "Friluftsliv," a Norwegian concept of going outdoors, after a year of people being "too cozy" inside.
She said while people can meet at city parks and bring nature journals, the library also will hold a garden care-taking program twice a month on weeding and watering the outdoor pollinator garden in the early morning.
Around 80 plants such as green antelopehorn and sneezeweed are growing in the garden to attract pollinator insects — a key component of gardening. She also said the library would seek volunteers when seed-harvesting time comes in late summer.
"I think it's kind of neat," Holmes said. "And it's giving back to the community when you bring seeds back in. And that makes you feel good, as well, because you're sharing with your community."