ENID, Okla. — Main Street Enid is in search of a new director as current director Kelly Tompkins prepares to depart in pursuit of a private entrepreneurial venture.
A Main Street Enid press release Thursday stated Tompkins, who was appointed the post in April 2012, is leaving "to pursue new ventures in marketing, placemaking and mural painting that create involvement and connectivity through her business, Hive Appeal."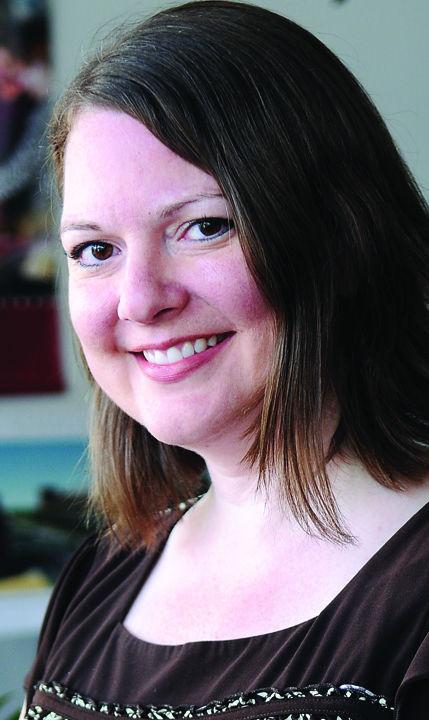 Roxanna Costello, Main Street Enid board president, said Tompkins "has done a phenomenal job for Main Street Enid over her seven years as director."
"Her passion for Enid has shown through her work and events," Costello said.
Some highlights of that work include a tenfold increase in attendance at First Friday events, doubling partnership income, starting the downtown mural project and winning 15 statewide awards, including Community of the Year in 2016 and Oklahoma Main Street Director of the Year in 2015.
"Main Street Enid will miss Kelly as the director," Costello said, "but we are excited for her to begin her next adventure, and wish her nothing but the best."
Tompkins said her time at Main Street Enid "has been life-changing, and I have striven to impact downtown in all of the ways I could during this time."
"I've always been thankful for the work that was done before me and everyone who has helped in so many ways," she said. "I have had to accept that things happen incrementally, in baby steps, not all at once."
She said some of her favorite projects have been First Fridays and the downtown mural projects.
"First Fridays have grown in every direction, physically and with ten times the attendance, with over 30 places open late for shopping, dining, arts and live music around the square," Tompkins said. "This has attracted a lot of young families and helped them connect with the community while making memories."
She said the mural program, which has led to four downtown murals, and inspired six more, "has made downtown more visually vibrant and shows we welcome creativity and happiness."
"These colorful murals have contributed to the district that is known for its arts and entertainment venues and opportunities," Tompkins said.
Tompkins said she's leaving Main Street Enid now to continue building those kind of opportunities through Hive Appeal, the marketing company she runs with her husband Ty.
"I always expected to give seven years to this position, and while I'm sad to end this chapter, I'm resigning because I want to do more of this kind of work," Tompkins said. "I thrive on creating things that help people connect to a place, and Ty and I can't wait to do more of that through Hive Appeal in Enid and elsewhere."
She said they also are working on a nonprofit directory for Enid, at www.BeeTheCommunity.com.
Tompkins' last day at Main Street Enid is Sept. 14. The board currently is taking applications for the executive director position at Indeed.com and and at http://www.mainstreetenid.org.
Costello said Main Street Enid assistant director Natalie Beurlot and the board will be managing the director's duties if a new director hasn't been appointed by the time Tompkins leaves.
As she prepares to step down, Tompkins said she sees a bright future for downtown Enid and Main Street Enid.
"With several new businesses under construction, downtown Enid is about to 'level up' again, and I hope even more people, organizations and businesses join forces with Main Street Enid to make things happen," Tompkins said. "We have a strong board of directors, and Natalie Beurlot is awesome to work with, so I'm sure the organization will end up in good hands."