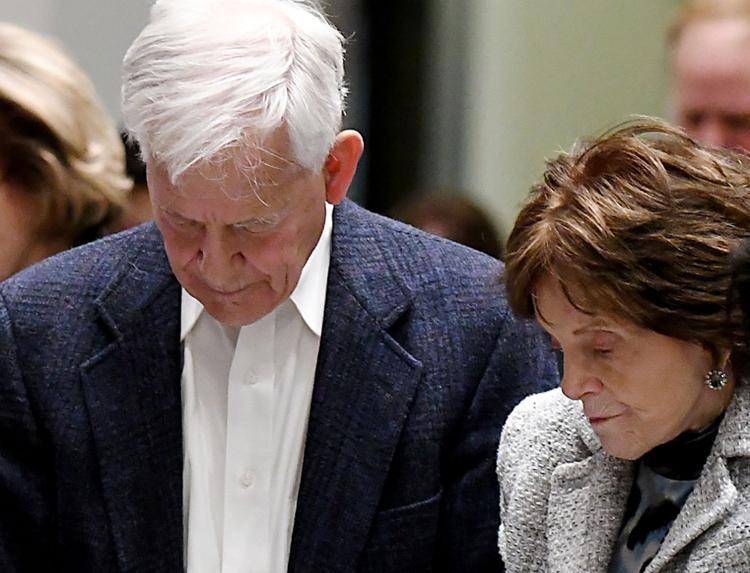 ENID, Okla. — The Enid community is mourning the loss of Joan Allen, who died Friday night, June 14, 2019.
A passionate philanthropist and advocate for the community, Allen was known for her support of Enid Symphony Orchestra, David Allen Memorial Ballpark, United Way of Enid & Northwest Oklahoma and a host of other charitable endeavors.
Close family friend Mike Wright said Allen will be remembered as "a smart, dedicated, loyal, generous and fantastic person."
"She was truly one of God's greatest gifts," Wright said. "We will miss her greatly."
Allen came to Enid in 1973 with her husband Paul and made a home in the community with their sons, Mark, David and Greg. She went on to become an accomplished pilot, flying the corporate plane for Advance Meat Co. and later Advance Food Co. giving presentations across the country to support the company founded by Paul and partner David McLaughlin.
Allen was instrumental in building David Allen Memorial Ballpark, widely regarded as one of the nation's premier amateur ballparks, in honor of her late son, David, who died in October 1995. She served as chair of the ballpark construction committee and went on to be president of David Allen Memorial Ballpark, Inc. In 1997, Allen was a nominee for the Pillar of the Plains award, based largely on her efforts to build the downtown ballpark.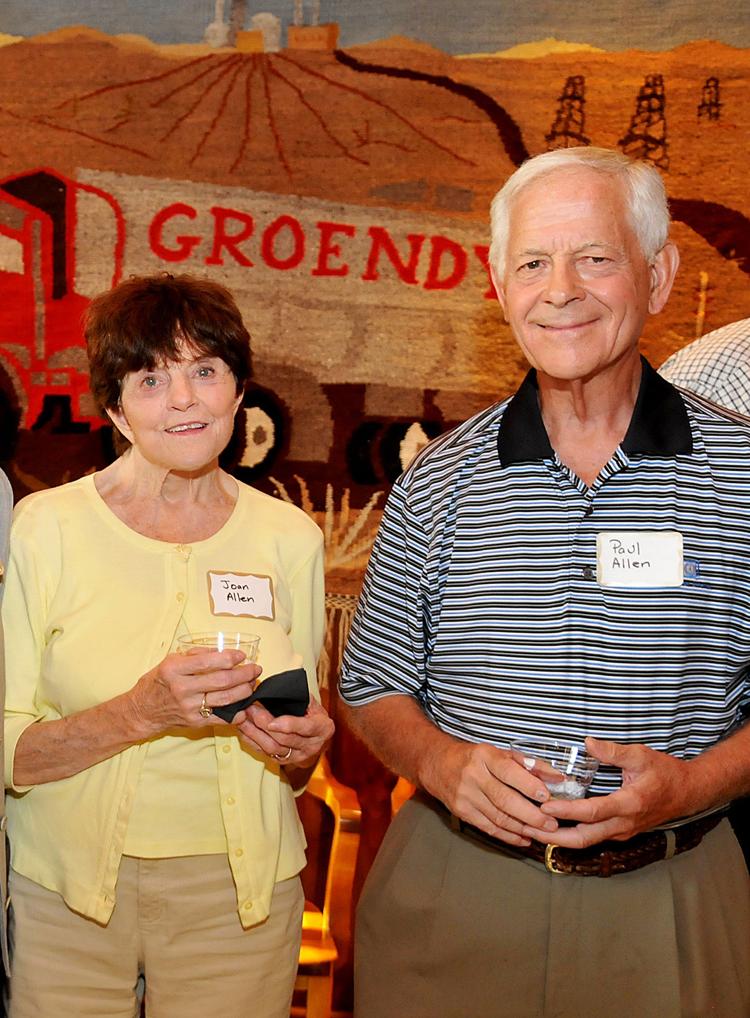 Long after the ballpark was completed, Allen was a constant presence at games, sharing and stoking a love of the game among players and fans, said ballpark director Bill Mayberry.
But, Mayberry said, Allen's contributions went beyond the game, as she served as a surrogate mom, friend and mentor to players and coaches.
"She had a friendship with the players that transcended through ages," Mayberry said. "She taught them to have the sport of baseball in perspective with life in general, and the lessons the players learned from her — that was really more important than even baseball, just keeping everything in perspective in life and setting your goals high.
"She was the ultimate dugout mom, that's for sure," Mayberry said.
In 2018, Allen was honored with the Dick Lambertz Memorial Award, presented each year to a volunteer who has demonstrated significant long-term support of the United Way, community leadership and personality traits that characterized Dick Lambertz.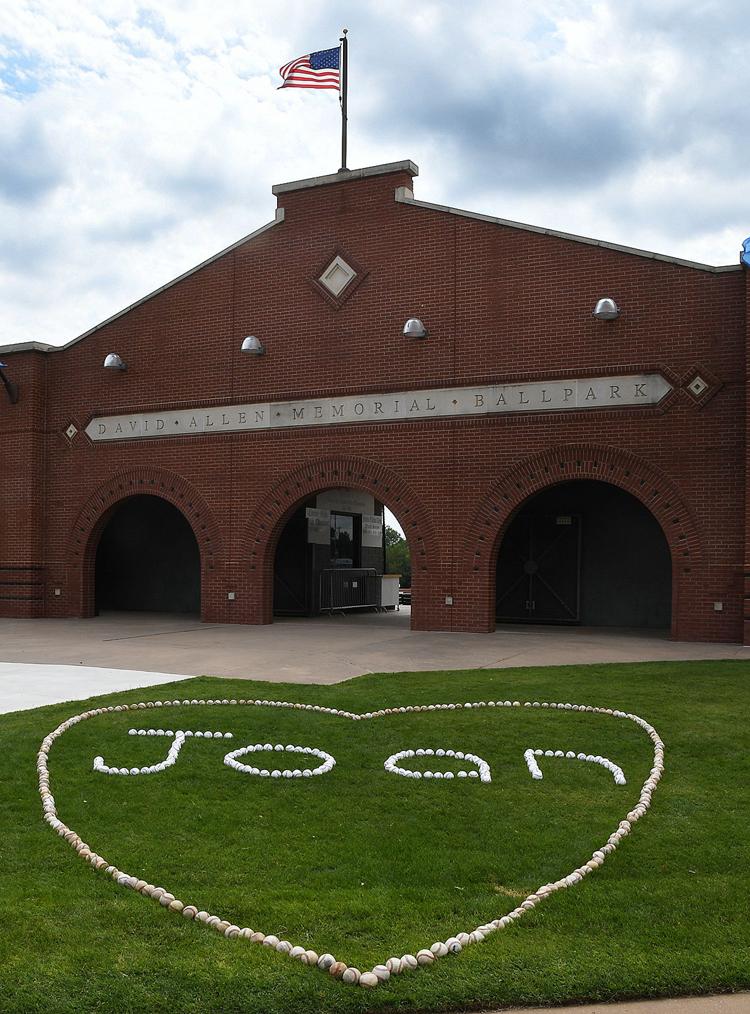 Dan Schiedel, executive director and CEO of United Way of Enid & Northwest Oklahoma, said Allen's death is "a sad loss for all of us."
"She has done so much, not only for United Way but for all of our community," Schiedel said. "Joan and her family are just so precious, and when I heard she had passed I was just in tears. She has just been a pillar to our community, and we will sadly miss her.
"She was a bright light in a dark world," Schiedel said of Allen.
Allen also was a passionate supporter of education and was instrumental in establishing the Allen Family Opportunity Scholarship, which provides a $10,000 annual scholarship for up to four years for Enid area students headed to a two- or four-year college.
With the Allen Family Charitable Foundation donation of $2 million to create it, the scholarship is expected to be funded for at least 15 to 20 years, said Mary Stallings, executive director of Cherokee Strip Community Foundation, which manages the scholarship fund.
Stallings said Allen's impact on others will continue for years to come, through the scholarship and her other contributions to Enid.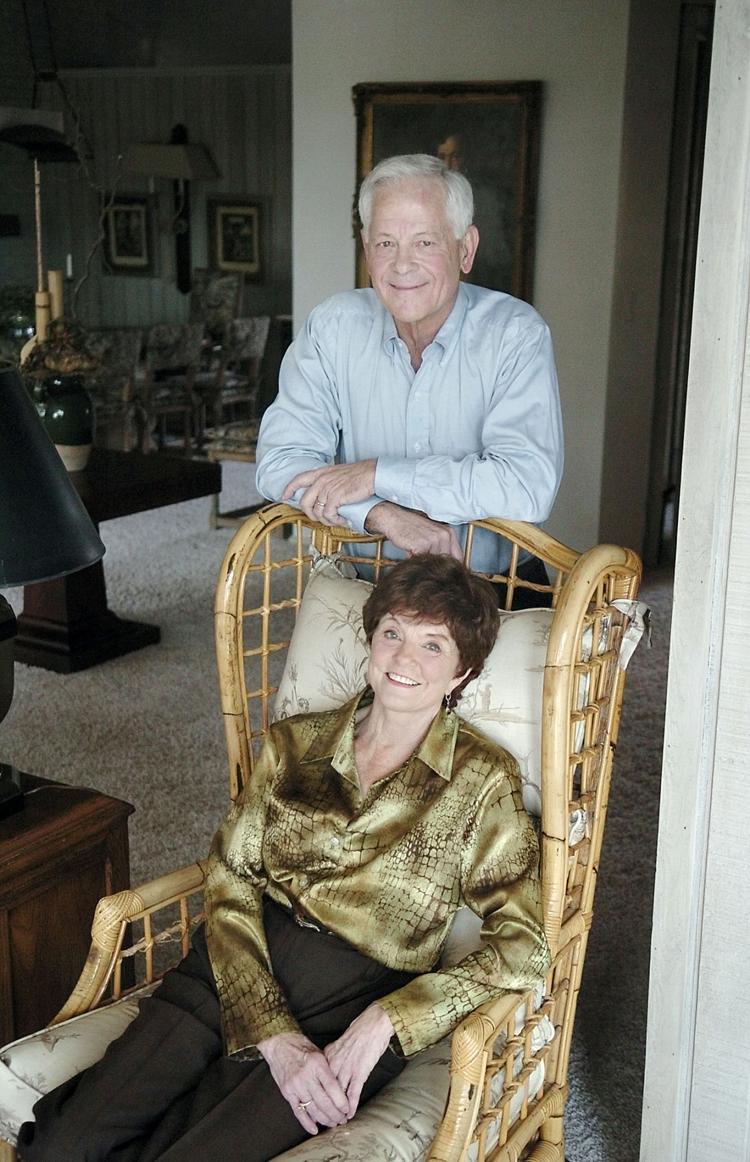 "She was an extraordinary lady, not only amazing in what she wanted to do for Enid but in how she touched so many people's lives," Stallings said. "She was truly talented in so many different ways, she was loved by so many, and she will be so missed."
One of Allen's closest associations and most passionate philanthropic efforts was with Enid Symphony Orchestra. She served as co-chair of the $3.2 million fundraising campaign to transform Enid's second Masonic Temple into Enid Symphony Center, served two terms as Enid Symphony Association president and in 2016 became president-emeritus of the ESA. In 2017, the symphony association named the main hall the Joan Allen Symphony Hall in her honor.
"Joan was an absolutely tireless worker on behalf of the Enid Symphony Orchestra, from the period of 1997, when I first met her, onward," said Doug Newell, Enid Symphony Orchestra music and executive director. "Her attitude of infectious joy for any project she undertook made working with her one of the greatest experiences of my life."
Newell said Allen always was selfless in her efforts on behalf of the symphony, and the community as a whole.
"She was a person who gave of her time, her effort and her resources with no expectation of return," Newell said. "She was always modest about hearing 'Thank you.'"
Newell said Allen was a passionate music lover, who had been an accomplished violinist in her younger years.
"I always looked forward to seeing her after a concert and hearing her review," Newell said. "I always looked for her, because in the hectic world of putting it all together, when you look out in your audience and you see someone like that, it's a tremendously calming effect, and a reassuring effect, and it makes you want to do your best. She had that type of impact on people — to make them want to be the best person they could be."
Newell said Allen's presence was a tremendous gift to him personally.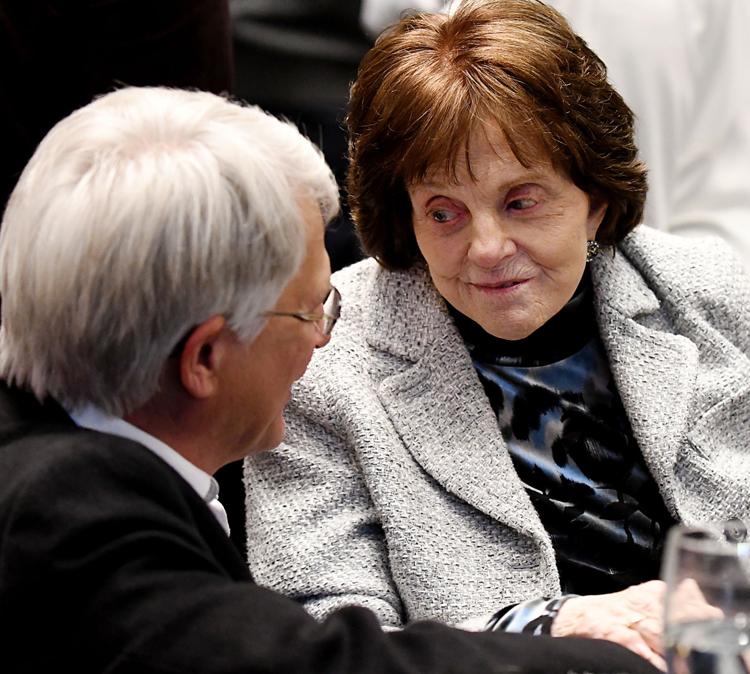 "We had a very deep, personal relationship in which we allowed one another to speak at length of great sorrows in our lives," Newell said. "You can't do that with everyone, but you can with a true friend who wants to hear and wants to share."
Of all Allen's loves, Newell said none were greater than that for her family.
"We shared many conversations about music, about life and about the joys and sorrows of life," Newell said, "but I can tell you her absolute greatest joys were Paul and her sons."
A community memorial service has been scheduled for 6 p.m. Monday at David Allen Memorial Ballpark, 301 S. Grand, with the Rev. John Toles officiating. The family asks that attendees wear whatever ballpark makes them comfortable. Newell said a musical prelude, featuring some of Allen's favorite music, will begin about an hour before the memorial. Arrangements are under the direction of Brown-Cummings Funeral Home, Enid.